Hayao Miyazaki is a very famous Japanese manga artist, film director and animator of many anime feature films. He started his career at Toei Animation and directed his first feature film a classic Japanese anime Lupin III: the castle of Cagliostro' during 1979. Miyazaki has attained international acclaim as a maker of animated feature films and co-founded the 'Studio Ghibli'an animation studio and production company together with Isao Takahata and Toshio Suzuki. Miyazaki's success in films has been considered on the same level with Walt Disney and Nick Park.
Many of Hayao Miyazaki's films as been distributed by Disney such as Ponyo, Howls Moving castle, etc...
Hayao Miyazaki is famous of his films like Princess Mononoke, Spirited away, Kiki's Delivery Service, Howls Moving Castle, Ponyo and many more. In my opinion, he is more focused on fantasy genre which is more related on the Japanese theme like old folk tales, superstitions and characters relates to Japanese legendary creatures. Spirited Away has a good example of creatures based on the Japanese legends.
His character designs shows:
Anthropomorphism - animals adopting human characteristics
Zoomorphism- characters having the form of an animal
The balance between these is a key aspect of many Miyazaki's/Ghibli films and often indicates shifts in character and meaning
Kamaji from Spirited away is based on a Japanese legendary creature Tsuchigumo
Kawa no Kami is based on a sea god Kappa and a water dragon Muzuchi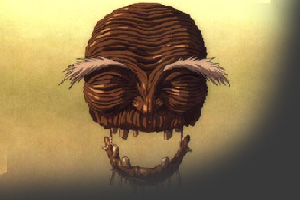 Metamorphosis is a vital element in many Ghibli films, either through deliberate use of magic to alter form (Studio Ghibli p25)
Climate plays important role for aesthetic, emotional or thematic reasons. the state of the weather and its relationship to the environment demonstrates the delicate balances in nature. (Studio Ghibli p25)
I have noticed that the majority of Hayao Miyazaki's character design has been kept throughout his films. It is similar to the old animes during 70s or older where the characters cheeks are chubby with less details and looks 2D flat with no much shadows and light areas compared to the modern animes which has more gradients and details and shows light and dark shadows. Miyazaki's art style has kept the traditional Japanese painting style almost like Hokusai where they have flat colours with less shadows and less texture which makes it a Japanese art
Old anime, Ponyo (Miyazaki's character), Modern anime characters
In my opinion, Miyazaki's character designs are aimed for all ages but mostly for kids, to let them aware of the legends most people have forgotten and somehow be inspired and be imaginative.
A number of Western authors have influenced Miyazaki's work, including Ursula K. Le Guin, Lewis Carroll, and Diana Wynne Jones. Miyazaki confided to Le Guin that Earthsea had been a great influence on all his works, and that he kept her books at his bedside (wikipedia)
I have chosen Hayao Miyazaki because I fell inlove with Japanese art and anime and Hayao Miyazaki is for of the well known Japanese animator, director, Auteur. I also liked the fact that he has sticked to the traditional art/ anime style even though people are used watching more detailed characters with fancy textures, special effects, 3D, Miyazaki's work will stand out from the rest.
Reference:
Colin Odell & Michelle Le Blanc, (2009) Studio Ghibli, Kamera Books, Harpenden, Herts
Jonathan Clements & Helen McCarthy, (2006) The Anime Encyclopedia, Stone Bridge Press
Wikipedia :
http://en.wikipedia.org/wiki/Hayao_Miyazaki#Works